Ford turns harmful fumes into electricity.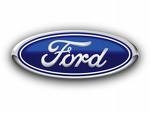 DEARBORN, Mich., Aug. 30 "" Ford is further advancing its commitment to eco-friendly manufacturing technology by installing the third generation of its patented Fumes-to-Fuel system at Oakville Assembly Plant.
The industry-leading pollution-control system converts emissions from the plant's paint shop into electricity to help power the plant. The Oakville system will launch with an internal combustion engine and after a year of testing and further development will migrate to a stationary large-scale fuel cell to enhance the system's effectiveness.
The fuel cell-powered system is expected to reduce carbon dioxide (CO2) emissions by 88 percent and eliminate nitrogen oxide (NOx) emissions.
"The Oakville installation is the first of its kind in the world to harvest emissions from an automotive facility for use in fuel cell," said Kit Edgeworth, abatement equipment technical specialist for Manufacturing, Ford Motor Company. "It is the greenest technology and offers the perfect solution to the industry's biggest environmental challenge traditionally."
Fumes-to-Fuel was developed as an environmentally responsible technology to remove Volatile Organic Compounds (VOCs) from the painting operations' exhaust air.
Carbon beads are used to capture the VOCs, resulting in clean exhaust air. The VOCs are then released from the carbon beads and processed for use in the fuel cell. The fuel cell converts the VOCs into electricity.
In 2004, Ford launched its Fumes-to-Fuel technology with a pilot installation at the Dearborn Truck Plant. That project used a 5 kilowatt fuel cell and served as a temporary test site for Ford engineers. The following year, Ford installed a new generation of technology at Michigan Truck Plant in Wayne, Mich., using a 50 kilowatt Stirling engine to generate electricity. The MTP system continues to operate.
By comparison, the Oakville system will launch with a 120 kilowatt internal combustion engine and will migrate to a 300 kilowatt fuel cell.
"The Oakville system takes Ford's Fumes-to-Fuel technology to the next level," says Edgeworth. "We've learned important lessons from the previous systems, and we're applying them as we advance this important technology."
About Ford Motor Company
Ford Motor Company, a global automotive industry leader based in Dearborn, Mich., manufactures or distributes automobiles in 200 markets across six continents. With about 260,000 employees and about 100 plants worldwide, the company's core and affiliated automotive brands include Ford, Jaguar, Land Rover, Lincoln, Mercury, Volvo and Mazda. The company provides financial services through Ford Motor Credit Company. For more information regarding Ford's products, please visit www.fordvehicles.com.