Polish cod fishermen protest against EU ban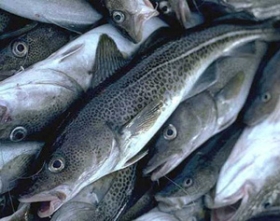 GDYNIA, Poland (Reuters) - Polish fishermen staged a protest in their boats on Monday to demand the lifting of a European Union ban on fishing for cod in the eastern Baltic Sea.
The Commission ordered Poland to halt trawling for cod in the area, saying the country had misreported its catch and exceeded its EU quota for the threatened species. Monday would have been the first day of the new cod fishing season.
Fishermen in northern Poland say the EU ban is depriving them of their livelihoods. They want it lifted or compensation paid instead.
"Nothing has been done to help us to survive if we are not allowed to fish for cod," said one of more than 200 fishermen involved. They took boats just offshore in the protest but did not fish.
The dispute is one of several points of friction between the Poles and the EU on the environment. Poland has demanded bigger carbon dioxide emissions quotas and is also at odds with Brussels over a planned road through a nature reserve.
Large discrepancies between cod catch figures reported to Brussels by Polish authorities and those provided by EU inspectors revealed that Poland had exhausted its 2007 cod quota for the area, the Commission said.
Scientists have long advised that eastern Baltic cod has been overfished to the point where the species might vanish from the area and have recommended an outright fishing ban.
Polish Marine Economy Minister Marek Grobarczyk tried to convince the European Commission to scrap the ban on Monday, presenting documents he said showed stocks of the fish were higher than estimated by the EU executive.
"We are taking action to change the Commission's decision," Grobarczyk told reporters after meeting EU Fisheries Commissioner Joe Borg.
The Commission said recently that it would have to cut the amount of cod caught by a third in 2007 if the species is to stand a chance of surviving after years of overfishing.
(Additional reporting by Marcin Grajewski in Brussels)