Global warming meetings put focus on U.S. role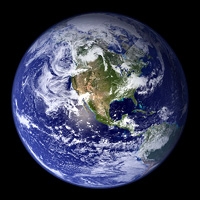 WASHINGTON (Reuters) - A trio of climate change meetings in the United States this week will focus attention on how Washington can deliver on its pledge to play a lead role in combating global warming.
The central issue is how to curb the emission of climate-warming greenhouse gases, especially carbon dioxide from coal-fired power plants and petroleum-fueled vehicles, and whether to make the goals mandatory or "aspirational" as the White House has proposed.
As the world's leading emitter of greenhouse gases -- with China close behind and gaining fast -- the United States has said it wants to lead, but critics from the U.S. environmental movement and elsewhere question whether its voluntary approach will work.
A "high-level" U.N. meeting in New York on Monday is meant to send a "strong political message" from world leaders, according to U.N. Secretary-General Ban Ki-moon, although it is not a negotiation on climate change.
Harlan Watson, the chief U.S. climate negotiator, said it was time to move beyond talk and try to develop a way forward.
"We're getting beyond the conceptual ... level and want to get down to the kind of roll-up-your-sleeves stage," Watson said on Friday at a briefing. "We really want to get away from the dialogue ... and see how we can really construct an architecture for what happens after the first commitment period of Kyoto ends in 2012."
The United States is at odds with the Kyoto Protocol, an international agreement that requires 36 industrial nations to cut greenhouse emissions by at least 5 percent from 1990 levels by 2012, when the protocol expires.
President George W. Bush rejected the Kyoto plan, saying it unfairly burdens rich countries while exempting developing countries like China and India, and that it will cost U.S. jobs.
GETTING READY FOR BALI
Climate change negotiations will take place in December in Bali, when representatives will consider a way to cut emissions after the Kyoto pact expires. The deadline for figuring this out is 2009, so countries have enough time to ratify the agreement.
Eighty-one heads of state or government will attend Monday's event, along with two vice presidents, five deputy prime ministers, 33 foreign ministers and 12 environment ministers, in addition to 18 other representatives, according to the United Nations. Former U.S. Vice President Al Gore and California Gov. Arnold Schwarzenegger are scheduled to attend.
Bush will not attend but is scheduled to dine with Ban afterward, in advance of his address on Tuesday to the U.N. General Assembly.
Bush will speak at a two-day Washington meeting at the State Department on Thursday and Friday, a gathering of "major economies" -- which are also the world's biggest global warming contributors -- on energy security and climate change.
"Unless the United States decides it wants to be a major and committed leadership player in this and make very specific leadership commitments, much of the rest of the world is going to effectively hide behind the skirts of the United States and not do anything," said Tim Wirth, head of the nonprofit UN Foundation.
"So what the United States does and how the United States decides to enter this negotiation is going to be a very, very telling commentary on the future of the climate negotiations and I believe on the fate of the Earth."
Only the United States and the chief U.N. climate change representative, Yvo de Boer, are scheduled to make public comments at the Washington meeting.
The White House would not release the names of participants, so it was unclear whether top government officials would attend. At least one country, Brazil, did not plan to send its president or even its environment minister.
In between the U.N. and Washington meetings, the nongovernmental Clinton Global Initiative will convene in New York from Wednesday through Friday. A nonpartisan project of former U.S. President Bill Clinton's foundation, it will discuss climate change with participants from business, academia, entertainment and nongovernmental environmental organizations.