New Greek forests will need 20 years after fires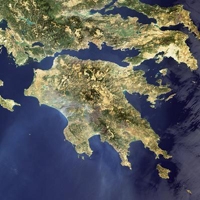 ATHENS (Reuters) - New forests in areas of Greece scorched by fires earlier this year will need at least two decades to grow back, environmental group WWF said on Thursday.
The fires, which killed 65 people, raged across mainly southern Greece in August and torched about 180,000 hectares of land on the Peloponnese peninsula alone, more than half being forests and protected nature reserves.
"We will have low vegetation in the beginning, but we won't have a forest before the end of a 20-year period and our generation will never see fir forests in these areas again," said Panagiota Maragou, who drafted a WWF report on the damage.
Various animals, including the golden jackal, five species of lizards and turtles, were also hurt, but it was too early to assess the extent of the damage, she said.
The fires raged for almost two weeks mainly in the western Peloponnese. The government has hinted that arsonists were behind them as dozens of fires started at about the same time.
With winter approaching, environment experts fear the singed ground will not be able to absorb rain, raising concerns of flash floods. Hundreds of lumberjacks are working in the affected areas setting up wooden blocks to prevent flooding.
WWF Greece President Dimitris Karavellas said the group will act as a watchdog and will intervene legally if land developers try to take advantage of the disaster, as they have done before.
"We have already established a team of lawyers, legal experts who are on standby and who will address every individual case and take them to court to stop illegal (building) activity," he said.
"It is not climate change that caused the fires. The reasons for the tragedy this summer can be found in the years of indifference regarding the protection of forests."