UK To Airlines: Green Up Or Else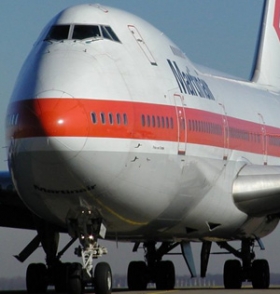 London, -- The United Kingdom told airlines to green up, or else, and soon. The government acted decisively today to safeguard the proposed European aviation emissions trading scheme and urged the international aviation community to take greater action to address aviation emissions.

Secretary of State for Transport Ruth Kelly, said: "We want to work with our international partners to achieve a global solution to this global problem. If international negotiations deliver an effective solution then we will have achieved our goal through co-operation. But I am also clear that the UK, and the environment, cannot wait for ever. That is why we are reserving the right - if an international solution is not found - to act in the wider global interest by extending the EU emissionstrading scheme to all flights arriving and departing from the European Union. My European colleagues and I will continue to spare no efforts in trying to reach an agreed way forward. This way we will show true global leadership - encouraging international consensus, while ensuring we are able to take tough measures to tackle climate change if others are unwilling or unable to do so."

At the ICAO Assembly, delegates from other countries expressed their wish to move forward on the basis of an international consensus, but insisted on an approach that would have effectively prevented the EU from introducing an emissions trading scheme for non-EU flights.

Ms Kelly added: "We are committed to ensuring effective international action to deal with the environmental impact of international aviation. But the debate in ICAOhas hardly progressed in the past three years. ICAO has not lived up to the leadership role given to it by the Kyoto Protocol. That is a very great failing that should concern us all and we may pursue these issues in other international fora."