U.S. marshals seize supplements promoted as cures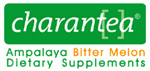 WASHINGTON (Reuters) - U.S. marshals seized $71,000 worth of goods from a Florida company that illegally marketed supplements to treat serious conditions such as diabetes, anemia and high blood pressure, the U.S. Food and Drug Administration said on Friday.
It said FulLife Natural Options, Inc., of Boca Raton, Florida, was marketing Charantea Ampalaya Capsules and Charantea Ampalaya Tea as an unapproved drug.
"These claims are evident in the products' labeling, including promotional literature and FulLife's Internet Web site," the FDA said in a statement.
"Despite FDA's warnings, the firm failed to bring its marketing into compliance with the law. During subsequent inspections, FDA inspectors found that the offending claims were still being made."
It said marshals also raided Charron Nutrition of Tallahassee, Florida, last August, which was promoting its Glucobetic, Neuro-betic, Ocu-Comp, Atri-Oxi, Super-Flex, MSM-1000, and Atri-E-400 capsules as treatments for diabetes, arthritis and other serious health conditions.