Leaded Lipsticks a Concern for Young, Frequent Users, Expert Says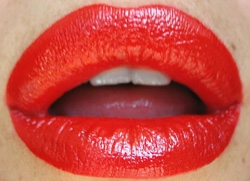 WEST LAFAYETTE, Ind. - A Purdue University expert says a recent study discussing levels of lead in lipstick should empower consumers with information to take more personal responsibility for their health.
The Campaign for Safe Cosmetics said tests on 33 brand-name red lipsticks by a California testing group found that 61 percent had detectable lead levels of 0.03 to 0.65 parts per million.Wei Zheng, (pronounced Way Zsheng) a professor and university faculty scholar in Purdue's School of Health Sciences, studies the toxic effects of heavy metals on the brain.
"It is interesting to me that cosmetics companies considered these relatively small amounts," Zheng says. "Other recent studies have shown that there really is no such thing as a safe level of lead in the blood." Zheng says the lipstick study could be considered particularly troubling for young women and teens.
"Lead does not have as toxic an effect in the body in more mature women as in younger women," he says. "On a daily use basis, especially in younger girls, this could be a real cause for concern."
The fact that lipstick is applied directly to the mouth compounds the problem. Environmental exposures through lead-based paints on toys or particles in the air must first pass through several levels of tissue before being absorbed into the bloodstream.
"With lipstick, you don't have those extra layers of safety," Zheng says. "Every time you lick your lips, you're basically eating the lead." Prized for its ability to reflect light, lead is most often added to paints to produce bright, lustrous colors.
"The best bet for consumers is to read packaging very carefully," Zheng says. "It may not be listed on a small tube, but look at the back of the box. I don't think people should panic, but this issue should be taken seriously."