EU states clinch deal on funding navigation system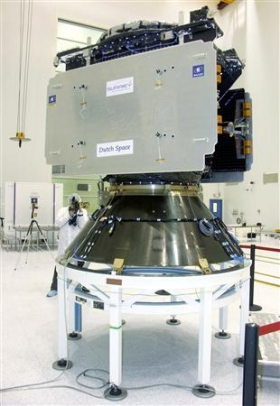 BRUSSELS (Reuters) - European Union nations clinched a deal late on Friday to fund an ambitious satellite navigation project to rival the U.S. Global Positioning System using unspent funds from the EU budget, a presidency spokesman said.
The Portuguese presidency spokesman said budget ministers agreed to finance a 2.4 billion euro ($3.55 billion) shortfall in start-up costs of the Galileo system by redeploying unspent money for farm subsidies and competitiveness projects.
An EU diplomat said Germany, the biggest net contributor to the 27-nation bloc's coffers, voted against the agreement but was outvoted. The presidency spokesman said the decision was not unanimous but declined comment on who had voted against it.
(reporting by Paul Taylor and Ilona Wissenbach, editing by Leslie Gevirtz)