Cell Phone Tip: Ring in a 'Green' Holiday Season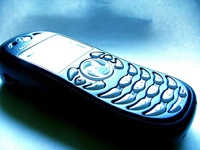 DEXTER, Mich. - An estimated 50 million wireless phones will be purchased this holiday season, making the wireless phone one of the hottest gifts of the year. It also makes the wireless phone one of the greatest opportunities to make this a "Green" holiday season.
The majority of these new phones will be replacements or upgrades for existing handsets. ReCellular, the world's foremost wireless recycler, estimates that recycling one phone for every new model would reclaim:
A year's supply of gasoline for 50,000 vehicles: According to The Use Less Stuff Report, recycling and reusing 50 million cell phones would save the equivalent of 37.5 million gallons of gasoline in materials and energy usage. That's enough to fuel 50,000 vehicles, averaging 20 mpg, for 15,000 miles per year.
$31.5 million worth of precious metals: According to the U.S. Geological Survey, each wireless phone circuit board contains $0.63 -- not factoring the cost of recovery -- of gold, platinum, silver, palladium and copper.
1,563 tons of copper: 50 million phone chargers would stretch over 50,000 miles, twice the circumference of Earth at the equator. Based on ReCellular's recycling experience, 50 million phone chargers would contain 1,563 tons of copper, enough to replace the Statue of Liberty's copper shell, 50 times.
Unfortunately, the vast majority of phones retired this season will be stored in drawers -- joining the estimated 500 million phones already waiting to be recycled or discarded.
"Many people instinctively know they shouldn't throw their old phones away, but don't know what to do with them," says Chuck Newman, CEO and President of ReCellular. "Fortunately, almost every major wireless provider and retailer across the country now offers no-cost recycling programs. Alternatively, consumers can go to http://www.recellulartradein.com/, and redeem their old phones for Best Buy digital dollars -- putting some green in their pockets as well as benefiting the environment."
ReCellular is the country's largest wireless recycling company with more than 50,000 collection sites including retail stores, charity groups and grassroots organizations. These partners create a nationwide network that collects cell phones of every make, model and age -- enabling consumers to recycle their old phones safely and conveniently.
Approximately half of the phones ReCellular collects will be reused -- considered the ultimate form of recycling. Functional phones are reconditioned and reprogrammed before being sold to wholesalers from more than 40 countries.
Phones and accessories that cannot be resold are dismantled and sent to recycling partners for reclamation. ReCellular's Zero Waste Policy recycles every item received. In addition to circuit boards, phone chargers, and plastic accessories, the ISO 140001 Certified recycling program reclaims nickel, iron, cadmium and lead from battery packs; paper and cardboard shipping materials; and even leather and vinyl materials from phone carrying cases.
ReCellular's successful business model for extracting value from discarded phones through recycling and refurbishing recently earned the company recognition as one of Inc. Magazine's "Green 50" companies that are driving the green revolution in business.
ReCellular recently was named to the charter advisory board of the Graham Environmental Sustainability Institute, a joint effort between the Graham Foundation and the University of Michigan to encourage education and research in environmental sustainability. ReCellular is also a member of the Michigan Recycling Coalition and the National Recycling Coalition.
About ReCellular Inc.:
With offices in the United States, Hong Kong, and Brazil, ReCellular Inc. is the world's foremost collector, reseller and recycler of used wireless phones and accessories. We provide solutions for the collection, reuse and recycling of used personal electronics that generate financial return for our partners, quality products for our customers, funding for charity organizations, and protection of the environment. Corporate and wholesale information is available at http://www.recellular.com/. Consumer information, including collection sites and charity fundraising details, is available at http://www.wirelessrecycling.com/.
Available Topic Expert(s): For information on the listed expert(s), click appropriate link.
Mike Newman