Discounting key to boosting holiday sales this year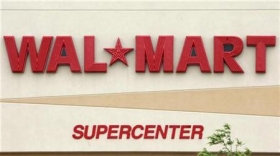 By Justin Grant
NEW YORK (Reuters) - U.S. retailers offering the widest discounts were the winners of this year's holiday shopping season, as budget-conscious consumers scrounged for deals in a challenging sales environment, according to a national survey released on Sunday.
Consumers were hungry for discounts this year as they grappled with rising food and fuel costs, the U.S. housing crisis, and worries about whether the American economy is careening towards a recession.
"I have never seen consumers more cautious, more bargain driven, more savings obsessed than I have this year," Britt Beemer, founder and chairman of American Research Group, told Reuters.
Aggressive discounting paid off for the period's stalwarts -- Costco Wholesale Corp <COST.O>, J.C. Penney Co Inc <JCP.N>, Wal-Mart Stores Inc <WMT.N> and Barnes & Noble Inc <BKS.N>, consumer marketing firm America's Research Group said.
Retailers who failed to discount -- such as Macy's Inc <M.N>, Circuit City Stores Inc <CC.N> and Borders Group Inc <BGP.N> -- were the season's worst performers, the survey found.
"Penney's was super-aggressive. They were advertising 40 to 50, 60 percent off all season and Macy's didn't do it," Britt said.
Barnes & Noble's discount program -- which offers members who pay a $25 fee as much as 40 percent off on hardcover best-selling books -- managed to entice enough shoppers to effectively drive "a dagger through the heart" of rival bookseller Borders, Beemer said.
Borders counters with Borders Bucks, which gives members a $5 coupon every time they spend $150.
American shoppers "went out and bought every deal they could," he added. "When there were no deals, there weren't many buyers."
EARLIER DISCOUNTS
Earlier in the season, many retailers slashed inventories and advertised holiday discounts sooner than in prior years in a bid to jump-start holiday shopping.
But the deals faded as the season progressed, Beemer said, as retailers largely placed greater emphasis on protecting their bottom lines.
Many consumers, meanwhile, deferred their holiday shopping with the hope that prices would eventually come down.
"They were expecting to see bigger discounts. They didn't see them," Beemer said.
Getting shoppers into stores for the final days of the season is crucial for retailers. According to ShopperTrak, Dec 21-24 last year accounted for 13.6 percent of all holiday sales.
In a normal year, 85 percent of consumers would be done with their holiday shopping by the final weekend before Christmas.
According to the survey, this year's figure is 71 percent.
And despite that decline, store traffic is relatively healthy, but shoppers simply aren't finding the deals they crave, Beemer said.
"Shopping levels were decent, but buying levels were lousy," Beemer said. "People were in stores, but they weren't necessarily buying anything ... There weren't many people carrying multiple bags."
(Editing by Derek Caney)