NASA probe zips above surface of planet Mercury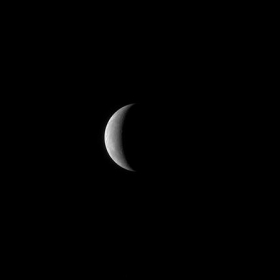 By Will Dunham
WASHINGTON (Reuters) - A car-sized NASA probe zoomed about 126 miles above the rocky, crater-scarred surface of Mercury on Monday, becoming the first spacecraft since 1975 to fly past the closest planet to the sun.
The U.S. space agency's MESSENGER probe traveled at about 16,000 miles per hour as it passed over Mercury on a mission designed to resolve some of the mysteries about the solar system's innermost planet, officials said.
"So far, things look pretty good. The spacecraft was on the course we wanted it to be on," Michael Paul, a mission engineer, said in a telephone interview.
In addition to Monday's rendezvous, MESSENGER is scheduled to pass Mercury again this October and in September 2009, using the pull of the planet's gravity to guide it into position to begin a planned yearlong orbit of the planet in March 2011.
It flew roughly along the equator and at a slightly higher altitude than originally planned, but the change had no negative effects, Paul said.
Mark Robinson of Arizona State University, a member of the mission's science team, said the closest approach was on the planet's "night side" -- the one facing away from the sun.
The probe is due on Tu