Lead in your Lipstick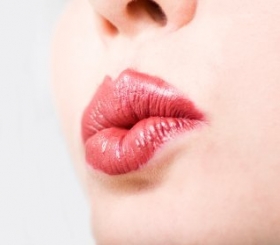 It's widely known that lead poisoning poses a threat to public health. The metal's negative effect on the nervous system as well as its propensity to cause renal and cardiovascular diseases has promoted the FDA to continually lower the legal limit of lead content in paint, children's toys, and playground substrate since the late 70's.
In October '07, the Campaign for Safe Cosmetics released an alarming report, "A Poison Kiss," on the lead content of lipstick. They found that more than half of the name brand lipsticks tested contained detectable levels of lead. L'Oreal Colour Riche "True Red" topped the list at .65 ppm lead. Even Burt's Bees Lip Shimmer Merlot contains lead (less than .1 ppm.) However, with a little bit of research and awareness, you can find safer (and environmentally friendly) lipsticks.
An AltCon favorite, Skin Deep's Cosmetic Safety Database recommends Miessence organic lip cream as the lowest on its environmental impact scale. It contains less toxins, but this doesn't necessarily mean the lipstick is 100% lead-free. I managed to dig up a couple of lead-free options: Hemp Certified Organic lipstick and Primitive. So until the industry gets its act together, buyer beware. We'll continue to seek out other lead-free brands that are worth supporting, as well. Feel free to jump-in with any lip tips!
Link to: SFGate