Nigerian oil rebels ask for Clooney's help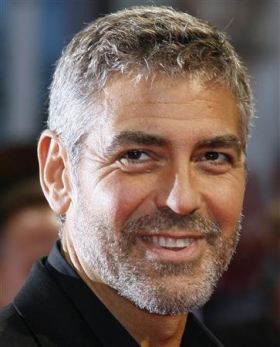 LAGOS (Reuters) - Rebels in Nigeria's oil producing Niger Delta on Saturday invited the United Nations' new "messenger of peace," actor George Clooney, to step into its conflict with the government over oil wealth.
In an open letter sent by e-mail to the media, a prominent armed group, the Movement for the Emancipation of the Niger Delta (MEND), asked Clooney to visit the impoverished wetlands region which is home to Africa's largest oil reserves.
"Mr Clooney, MEND extends an invitation to you to see things for yourself and is willing to work with you and other credible peace makers of international repute to stop Nigeria from plunging into the abyss of war," the letter said.
The United Nations named Clooney, who has campaigned for refugees in Darfur, a "messenger of peace" on Friday to promote peacekeeping.
MEND fighters have bombed oil facilities, kidnapped foreign workers and attacked shipping in their bid to secure regional control over the delta's oil wealth.
Their attacks since early 2006 have curbed Nigerian oil output by 20 percent and helped drive world oil prices to record highs.
Nigeria has resisted outside intervention in the crisis. The eight-month-old government of President Umaru Yar'Adua has engaged some rebel factions in preliminary peace talks which are expected to resume next week.
(Reporting by Tom Ashby)