Coal Is No Longer On Front Burner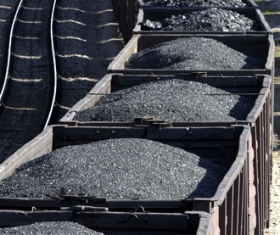 WASHINGTON -- America's headlong rush to tap its enormous coal reserves for electricity has slowed abruptly, with more than 50 proposed coal-fired power plants in 20 states canceled or delayed in 2007 because of concerns about climate change, construction costs and transportation problems.
Coal, touted as cheap and plentiful, has been a cornerstone of President Bush's plans to meet America's energy needs with dozens of new power plants. Burned in about 600 facilities, coal produces more than half of the nation's electricity.
But urgent questions are emerging about a fuel once thought to be the most reliable of all. Utilities are confronting rising costs and a lack of transportation routes from coal fields to generators, opposition from state regulators and environmental groups, and uncertainty over climate-change policies in Washington.
"Coal projects need more regulatory certainty before any new ones are going to get built in the near future," said David Eskelsen, a spokesman for PacifiCorp, which serves more than 1.6 million customers in six Western states. "The current situation does make utility planning very challenging."
Just a few weeks ago, PacifiCorp dropped plans for two coal-fired power plants in Utah, citing the many unknowns in assessing the costs and objections on global warming grounds from a major customer: the city of Los Angeles. PacifiCorp said in filings with the state of Utah that it hadn't found a substitute for production that it will need to bring online in 2012 and 2014.
Shortages are feared
The setbacks have energy regulators jittery about the prospects for meeting America's ever-increasing hunger for electricity. They say that any delays in building new capacity -- coal-fired or otherwise -- add pressure to an already strained electricity infrastructure, raising the prospect of shortages or sharply higher prices.
Energy planners say coal needs to be in the mix because the other mainstay fuels for generating electricity also have serious drawbacks. Natural gas has proved volatile in both price and supply. Nuclear power plants are costly and take much longer to build -- and the problem of radioactive-waste disposal remains unsolved.

"We're very close to the edge," said Rick Sergel, who keeps a close eye on the grid as chief executive of the quasi-governmental North American Electric Reliability Corp. "We operate under tight conditions more often than ever. We need action in the next year or two to start on the path to having enough electricity 10 years from now."
This fall, regulators in Kansas and Washington state denied applications for coal plant permits because of concerns about carbon dioxide emissions.
After Republican Florida Gov. Charlie Crist said in October that he wasn't a "fan" of coal, utilities postponed plans to build coal plants in Tampa and Orlando.
Xcel Energy has told Colorado officials that it plans to close two coal plants and add 1,000 megawatts of wind and solar power, in addition to a new natural-gas plant. The company wants to cut its carbon dioxide emissions 10% by 2015.
In Nevada, Sierra Pacific Resources delayed construction of a coal plant and moved up the schedule for a natural-gas-powered plant instead.
The Tennessee Valley Authority decided in August to add a $2.5-billion unit to a nuclear power plant rather than construct a new coal facility -- the other main option -- because of the uncertain economics.
Altogether, 53 coal-fired plants were canceled or delayed in 2007, according to Global Energy Decisions, a private consulting firm that tracks power plants for the Department of Energy.
Full Story: http://www.latimes.com/news/nationworld/la-na-coal18jan18...