Brazil's Vale confirms takeover talks with Xstrata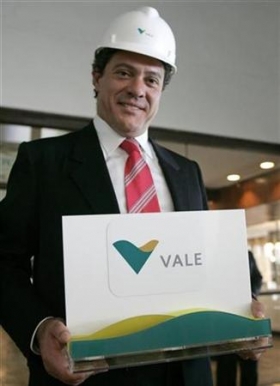 RIO DE JANEIRO (Reuters) - Brazilian mining giant Vale <VALE5.SA><RIO.N> said on Monday it has held talks with Anglo-Swiss rival Xstrata <XTA.L> about a potential acquisition that have yet to lead to a formal bid.
Vale also said in a statement that current market conditions "may constrain the realization of a major strategic move" and that it will not stray from the "prudent posture" that guides the company. It said it was analyzing other acquisition options as well.
Vale shares tumbled more than 6 percent on Monday after two local newspapers reported it is preparing to bid for Xstrata in a deal that could be worth $90 billion. If completed, it would be the biggest takeover ever by a Brazilian company.
(Reporting by Andrei Khalip; Editing by Tom Hals)