Legg Mason names Fetting as new CEO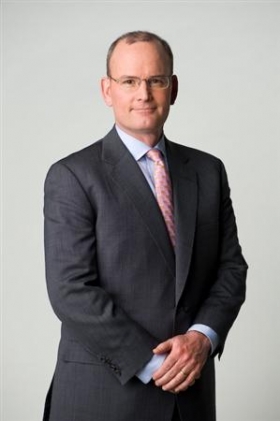 BOSTON (Reuters) - Money manager Legg Mason Inc <LM.N> on Monday said it promoted Mark Fetting, a senior vice president, to chief executive, effective immediately, replacing Raymond Mason, who is retiring.
The announcement ends a long search to replace Mason, 71, who agreed to stay on as chairman and chief executive after the company's succession plans were scuttled last April.
Reuters reported the news earlier Monday.
Mason, who is 71 and had been eager to retire, will stay on as nonexecutive chairman.
Fetting joined Legg Mason nearly eight years ago as a senior adviser focusing on strategy and acquisitions and was involved in the landmark deal in which the Baltimore-based asset manager traded its brokerage unit for Citigroup Inc's <C.N> asset management operation. Legg Mason also recently acquired hedge fund group Permal, which has been instrumental in boosting its bottom line.
The company will report earnings on Wednesday.
The appointment will be a bright spot for Legg Mason. Recently, some of its stock and bond funds suffered from poor performances.
Some of its money funds run by Western Asset Management were also found to hold structured investment vehicle (SIV) debt, which is backed by subprime mortgages.
The company already said it will take a charge of 16 cents per share related to the mortgage market losses.
Fetting earned his undergraduate degree in economics from the University of Pennsylvania's Wharton School and a Master of Business Administration from Harvard.
He was tapped after Legg engaged in a search to find someone else to replace Mason after James Hirschmann, an executive at Legg's Western Asset unit, said he did not want the top job in April.
Hirschmann was promoted to president in 2006, and he was expected to take the top job when Mason retired.
(Reporting by Svea Herbst-Bayliss; editing by Jeffrey Benkoe)