Xstrata shares climb on persistent Vale bid talk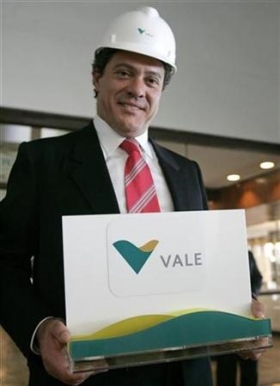 LONDON (Reuters) - Shares in Anglo-Swiss miner Xstrata <XTA.L> climbed as much as 3.2 percent on Wednesday, as traders cited persistent market talk of a bid from Brazilian mining giant Vale <VALE5.SA>.
One trader said there was talk of a bid of 4,500 pence per share. Xstrata declined to comment.
In January, Vale said it was in talks with Xstrata about a takeover, a deal that analysts said could top $100 billion.
At 3:35 a.m. EST shares in Xstrata were up 1.5 percent at 3,848 pence while other miners dipped broadly and Britain's FTSE 100 <.FTSE> was down 0.4 percent.
(Reporting by Michael Taylor and Dominic Lau)