Britain delays CO2 permit issue as EU dithers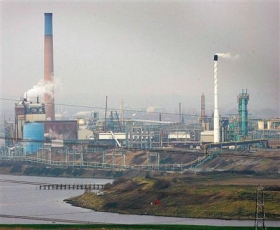 LONDON (Reuters) - Britain has decided to delay issuing European Union carbon emissions allowances (EUAs) because the European Commission is still unsure when the carbon trading registry system will start, the British government said on Thursday.
The environment ministry Defra said in a statement that the trading, which will be connected to the United Nations International Transaction Log, must be ready before December.
"Following discussion with UK carbon market participants, the UK Government believes the carbon trading registry system...must be established before November at the latest," Defra said.
"The UK hopes to be able to issue carbon allowances with minimal delay, and in the meantime activity in the carbon markets will continue to operate as normal because the bulk of EUA trading is in the secondary market using forward contracts."
(Reporting by Daniel Fineren)