CBS to pay $31 million in cleanup settlement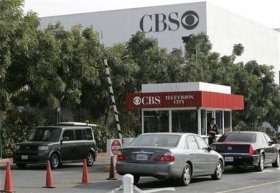 WASHINGTON (Reuters) - Media firm CBS Corp has agreed to pay $31.35 million in a settlement related to the cleanup of six polluted "Superfund" sites in the Bloomington, Indiana area, the U.S. Justice Department said on Tuesday.
CBS said in a statement it is pleased that the longstanding matter tied to one of the company's former Westinghouse industrial operations has been resolved.
The department said in a release that CBS would remove PCB contaminants from groundwater and streams at a cost estimated at $22.8 million, and it would pay $6.67 million to reimburse the Environmental Protection agency for costs. It would also pay $1.88 million to the Interior Department for restoring natural resources.
When combined with earlier settlements, CBS will have spent an estimated $247 million on the Bloomington cleanup, the Justice Department.
CBS is the corporate successor to Westinghouse Electric Corp, which operated an electrical capacitor facility in Bloomington, the department said.
A 1985 settlement which required CBS to excavate and incinerate materials in the sites was abandoned in the early 1990s and the parties agreed to negotiate new terms.
"This settlement is the culmination of a 25-year effort to clean up the Bloomington Superfund Sites," Indiana Attorney General Steve Carter said in the Justice Department release.
(Reporting by Randall Mikkelsen, editing by Phil Berlowitz, Leslie Gevirtz)