Citigroup made no approach for capital: Dubai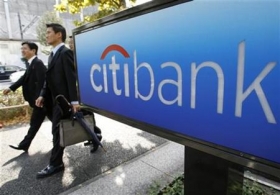 DUBAI (Reuters) - Citigroup Inc <C.N> has not made any approach to Dubai International Capital (DIC) seeking funds, the investment agency owned by the ruler of the Gulf Arab emirate said in a statement on Thursday.
It also said it had never expressed an opinion on the investment merits or financial condition of Citigroup.
The statement followed comments on Tuesday by DIC Chief Executive Officer Sameer al-Ansari regarding Citigroup's capital needs that helped knock the U.S. bank's shares to their lowest level in nine years.
"We have not been privy to any non-public information about the company, neither has Citi approached Dubai International Capital for a capital raise," DIC said.
Al-Ansari said on Tuesday it would take "a lot more money" to rescue New York-based Citigroup, which since November has raised about $30 billion of capital from Abu Dhabi, Kuwait and Saudi Arabia's Prince Alwaleed <ID:nL041008>.
Abu Dhabi Investment Authority, a sovereign wealth fund owned by the world's fifth-largest oil exporter, last year bought a 4.9 percent stake in Citigroup, which has been hammered by write-downs linked to the U.S. subprime mortgage crisis.
Abu Dhabi and Dubai are the two largest members of the United Arab Emirates federation, which has been reaping a windfall from record oil prices.
The Kuwait Investment Authority said in January it would also invest $3 billion in Citigroup, which in 2007 suffered a record $9.83 billion fourth-quarter loss tied mainly to mortgage write-downs.
DIC, which manages about $13 billion of assets, has invested in HSBC Holdings Plc <HSBA.L> and India's ICICI Bank <ICBK.BO>.
(Writing by James Cordahi; Editing by Catherine Evans)