Bush arrives in Croatia after NATO summit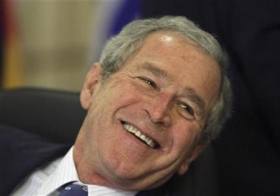 ZAGREB (Reuters) - U.S. President George W. Bush arrived in Croatia on Friday after a NATO summit at which leaders invited the former Yugoslav republic to join the 26-nation western alliance.
Bush was due to hold talks in Zagreb and attend a state dinner. On Saturday he was scheduled to deliver a speech to the Croatian people in the capital's historic St. Mark's square.