Conoco, BP team up for $30 bln Alaska gas pipeline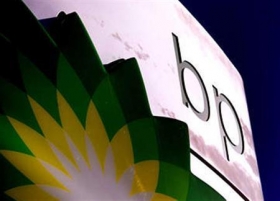 By Michael Erman and Robert Campbell
NEW YORK (Reuters) - ConocoPhillips <COP.N> and BP Plc <BP.L> said on Tuesday they would partner to build a natural gas pipeline costing more than $30 billion to link Alaska's North Slope with markets in the rest of the United States by 2018.
The announcement marks the latest attempt to build a megaproject that has been discussed since the 1970s but bedeviled by high costs and disputes over revenues.
"This is not an announcement to build a plan, this is an announcement to start the project. This is what we're doing today," Doug Suttles, the head of BP's Alaska unit, said at a news conference in Anchorage.
Denali, the new BP-Conoco joint venture that would build the pipeline between the North Slope and Alberta, Canada, will spend $600 million on preliminary studies over the next two years to firm up cost estimates.
The proposal is broadly similar to a 2007 ConocoPhillips initiative that was rejected by Alaska Gov. Sarah Palin in January over Conoco's insistence that the state and the North Slope producers begin talks over a tax deal beforehand.
However, the Denali plan drops the demand for immediate talks over taxes, although the companies' overall position is little changed as they continue to insist a tax deal must be in place before the pipeline begins signing up customers in 2010.
Palin, whose administration is evaluating another gas pipeline proposal made by TransCanada Corp <TRP.TO>, welcomed the announcement.
"Whichever project gets us there first in Alaska's best interests is what we'll be supporting. I think it's further proof that competition does work," she told reporters.
The TransCanada proposal came under an earlier process put forward by Gov. Palin and enacted by the state legislature to spur outside interest in building the pipeline.
Conoco, BP and Exxon Mobil Corp <XOM.N>, which together control the estimated 30 trillion cubic feet of proved natural gas reserves on the North Slope, refused to participate in the state-backed process, citing concerns over taxes and government control over operations.
Conoco and BP said they would welcome additional partners in the project, including Exxon. An Exxon spokeswoman said the company was made aware of the ConocoPhillips-BP plan only a few days ago and that it was evaluating its options.
Canadian oil and gas pipeline group Enbridge Inc <ENB.TO> said Tuesday it was interested in taking a 10 to 20 percent stake in the project.
TransCanada believes Canadian legislation gives it the exclusive right to build the Canadian portion of any Alaska gas pipeline, an assertion disputed in the past by Enbridge..
(Additional reporting by Yereth Rosen in Anchorage, Jeff Jones and Scott Haggett in Calgary; Editing by Phil Berlowitz, Gerald E. McCormick, Gary Hill)