Broker pleads guilty in trading case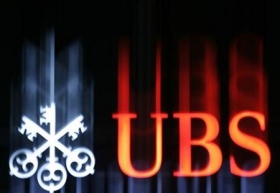 NEW YORK (Reuters) - A broker in what U.S. officials called one of the most pervasive insider-trading rings in the last 20 years pleaded guilty to participating in the scheme.
Samuel Childs, 35, became the last of 13 defendants to plead guilty in the case that involved former employees of firms such as UBS AG <UBSN.VX>, Bank of America Corp <BAC.N>, Morgan Stanley <MS.N> and Bear Stearns Co Inc <BSC.N>.
"I agreed to accept money to not report suspicious trading activity to upper management at Assent," Childs told U.S. District Judge Loretta Preska, referring to the securities broker-dealer based in lower Manhattan where he worked.
As his parents looked on, the judge asked Childs if he was pleading guilty because he was, in fact, guilty. He replied: "100 percent."
According to the original indictment, Childs agreed to keep mum about the illegal scheme in exchange for about $100,000, prosecutors said. But he had only received $30,000 at the time of his arrest.
Under the plea deal, Childs is likely to face between 18 months and 24 months in prison and forfeit $30,000 in return for admitting to one count of conspiracy to commit securities fraud, wire fraud and commercial bribery.
The case was announced by the U.S. Attorney's office in Manhattan and the FBI in March 2007. Among the defendants was a former institutional client manager, Mitchel Guttenberg, at UBS and a former in-house attorney at Morgan Stanley.
The information about upcoming UBS analysts' upgrades and downgrades was used to execute hundreds of transactions, netting more than $17.5 million, Assistant U.S. Attorney Andrew Fish said.
Guttenberg pleaded guilty to two counts of conspiracy and four counts of securities fraud and faces 78 months to 97 months in prison under sentencing guidelines. His sentencing is set for June 2.
(Reporting by Leslie Gevirtz; Editing by Brian Moss/Jeffrey Benkoe/Lisa Von Ahn)