Farm Bill is Loaded with Pork and Environmentally Disastrous Provisions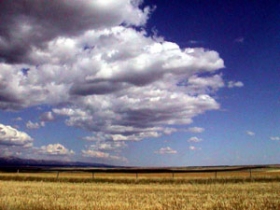 f you've ever driven through the southern end of California's Central Valley in September, you're familiar with the grids of lint-strewn cotton fields that blur by for nearly 2 1/2 hours. You might even have pondered the wisdom of planting such a thirsty crop as cotton on a million acres -- an area larger than Yosemite National Park -- in a state facing a water crisis. Then again, you might ask a similar question about the half a million acres of rice, a grain adapted to the monsoons of Asia, on the valley's northern end.
Cheap irrigation water is part of the equation, but there is another common denominator. It's a massive federal legislation package passed every five years known as the farm bill, which House and Senate members are scrambling to reauthorize by an April 18 deadline. Over the last decade, the farm bill has allowed the U.S. Department of Agriculture to shower tens of billions of dollars in subsidies on the nation's cotton and rice farmers (along with corn, soybean, wheat, sugar and milk producers). These subsidies flow whether growers need them or not. They flow even as they damage the environment and our nutritional well-being. They flow, all the while enabling the biggest farms to consolidate into mega-farms.
It wasn't always this way. The farm bill emerged during the Dust Bowl and Great Depression as a temporary financial safety net for family farmers. It included programs to promote soil conservation and distribute food surpluses to the needy. In the seven decades since that genie was let out of the bottle, however, the farm bill has become a high-stakes game of political horse-trading that has changed how we farm and what we eat. Today, more than a third of the budget goes to an elite group of commodity farms that grow grains and oilseed crops, mainly for feeding livestock and making processed foods (and now, fuels).
When current farm bill negotiations started in 2006, a proverbial food fight erupted. An array of nonprofit organizations, including Oxfam, Bread for the World and the Sustainable Agriculture Coalition, pushed for a bill that would emphasize farming livelihoods, more effective environmental protection and better nutrition. Prices on nearly all commodities, except cotton, have been soaring. Average 2008 farm household income is anticipated to reach $90,000 -- nearly 20% above the national average. Meantime, commodity farmers were set to receive $13 billion in direct and indirect payments, disaster bailouts, crop insurance and (some worthy) conservation incentives in 2008 alone. Surely, reformers argued, this was the right time to stop throwing money at giant farming operations already making hay in current markets...


Full Story: http://www.latimes.com/news/opinion/commentary/la-oe-imho...