3M and Sony in optical film licensing pact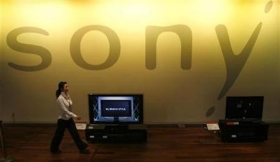 SAN FRANCISCO (Reuters) - 3M Co <MMM.N> and Sony Corp <6758.T> have agreed to a licensing deal that gives Sony the right to use certain 3M optical film technologies for use in LCD television products, the companies said on Friday.
In a joint statement, the companies said the licensing deal covers prismatic films for use in making liquid-crystal display panels.
Optical films are used to make electronic displays brighter than displays without enhancement films, which results in energy savings for devices using them.
(Reporting by Eric Auchard; Editing by Braden Reddall)