Best Buy tests free recycling in 117 stores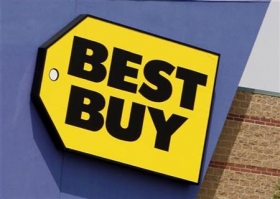 NEW YORK (Reuters) - Electronics retailer Best Buy Co Inc said on Monday it has launched a test of its latest electronics recycling program in 117 U.S. stores from June 1, to help consumers recycle their old electronic items.
Best Buy said 117 stores in Baltimore, San Francisco and Minnesota will let consumers bring in two items per day per household for recycling at no charge.
Items that could be recycled range from televisions and monitors up to 32 inches, to phones, computers and cameras, the company said.
(Reporting by Aarthi Sivaraman, editing by Gerald E. McCormick)