Business and Ecosystem Services are Inextricably Linked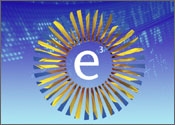 Corporations affect ecosystems and the services they provide while at the same time relying on them. Agribusiness depends on nature's pollination, pest control and erosion regulation services. The insurance industry and infrastructure and plant asset owners benefit from the natural hazard protections that some ecosystems provide.
Because of these interrelationships, the trends and challenges identified by theMillennium Ecosystem Assessment in 2005 pose significant risks to companies (as well as to their suppliers, customers and investors), including increased scarcity and cost of raw materials such as freshwater, food and fiber. Being seen to damage ecosystems undermines corporate brands and image, can jeopardizes the license to operate and make it harder to raise capital.
At the same time, these challenges can create new business opportunities, including new technologies and products that will serve as substitutes, reduce degradation, restore ecosystems or increase the efficiency of ecosystem service use. They can create new markets such as water-quality trading, certifi ed sustainable products, wetland banking and threatened species banking, and other ecosystem services such as carbon sequestration.
Most companies fail to recognize the links between healthy ecosystems and their business interests. They could better understand the risks and seize the opportunities by assessing impacts and dependence, reducing impacts and scaling up solutions, and exploring and pursuing new business opportunities. To this end, in March of this year the WBCSD, with WRI and the Meridian Institute, released theCorporate Ecosystems Services Review Guidelines.
The value and sustainable management of ecosystems must become a more integral part of economic planning and decision-making by society; otherwise nature will always be treated as a second priority compared with social and economic development. Accordingly, valuation will be a key theme for the WBCSD's ecosystems work program for 2009.
The WBCSD has been working on business and ecosystem issues for over 10 years. We are pleased to be a major sponsor of the Barcelona Congress and to work with IUCN to improve and enhance engagement between the conservation and business communities during and beyond this gathering.
The WBCSD's e3 Pavilion will be the centerpiece of our presence there, showing how Ecosystems + Equity + Economics = Sustainable Development. Our participation is based on a strong sense of shared common purpose built with IUCN to harness the role of markets and business to support ecosystems stewardship, biodiversity conservation and the sustainable use of ecosystem services. This common platform has been the basis of our Memorandum of Understanding with IUCN that developed following the 2004 Congress in Bangkok.