LEED AP Credential Program Overhauled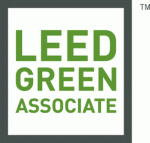 About 65,000 people have become LEED Accredited Professionals (LEED APs) since the program began in 2000 as a way to recognize experts in the U.S. Green Building Council's (USGBC's) LEED Rating System. In November 2008 at the Greenbuild conference, the Green Building Certification Institute (GBCI), the organization that administers the LEED AP credential, announced substantial revisions to the program. After June 2009, existing LEED APs will have to opt in to an updated version of the program with continuing education requirements, while aspiring LEED APs will find that accreditation requirements have become more rigorous.
Until recently, professionals seeking LEED accreditation simply had to pay a one-time fee and get almost 70 questions correct on an 80-question exam. The single LEED AP credential did not distinguish among the three exams—for the LEED rating systems for new construction, existing buildings, and interiors—or a person's level of LEED project experience, which might have been none.
Now there will be multiple credentials with tiered requirements (see table). At the most basic level, the LEED Green Associate is intended for anyone who is involved in the green building field, such as a student or a manufacturer's representative, but who has limited exposure to LEED projects.
In the new system, the LEED Accredited Professional designation will refer to a specialist in one of several areas corresponding with the main LEED rating systems. This designation, also referred to as LEED AP+, will include credentials for building design and construction (LEED AP BD+C), interior design and construction (ID+C), homes (HOMES), neighborhood development (ND), and operations and maintenance (O+M). Applicants will have to pass a core exam as well as a specialty exam. (Those specialty exams will be rolled out throughout 2009, with the earliest being available around June.)
The LEED AP Fellow sits at the top tier, selected by peers in recognition of major contributions to green building. GBCI's board has approved this credential but has only sketched out the requirements for it.
Legacy LEED APs, including anyone passing the exam prior to May 2009, will be asked to opt in to the new system. That will require agreeing to GBCI's new disciplinary policy and credentialing-maintenance requirements. These legacies, who will have two years to make the shift, will be assigned a LEED AP+ specialty base ed on their experience. They will not be asked to retake the exam or to demonstrate LEED project experience.
The overhaul is part of the ongoing move to increase the rigor of the LEED Rating System by separating creation and maintenance of LEED standards (at USGBC) from enforcement of them (through GBCI). GBCI has so far taken over the LEED AP program and will soon take over the LEED certification process (see EBNVol. 17, No. 6). With the new structure and policies, GBCI is working to comply with ISO 17024, an international standard for personnel certification.
For more information:
Green Building Certification Institute
Washington, D.C.
202-436-9500
www.gbci.org