Investment Houses Make Greater Use of Corporate Emissions, Climate Change Data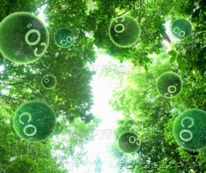 Climate change information is being factored into the decision making process of a large majority of the investment firms that have signed on to the Carbon Disclosure Project, the London-based climate change action organization announced yesterday.
Seventy-five percent of CDP's 80 investment industry participants around the world say that climate change information is factored into their investment decisions and asset allocation strategies. Of these, more than 80% say that climate change is "important relative to other issues impacting their portfolio." Some said that they are willing to go beyond requesting companies to make energy and emissions disclosures by asking them to take steps to reduce their greenhouse gas emissions.
The results were released coincident with CDP issuing its annual 2009 carbon disclosure survey to its 3,700 listed company members. Now in its second year, the survey is made on behalf of CDP's institutional investor sponsors, who together hold some $55 trillion of investments under management. The number of investment companies signing the annual information request is growing. A record 475 signed it this year as compared to 385 in 2008, an increase of nearly 25%.
Article Continues:Â http://www.triplepundit.com/pages/investment-houses-make-greater-use-of-co.php