Sun-powered device converts CO2 into fuel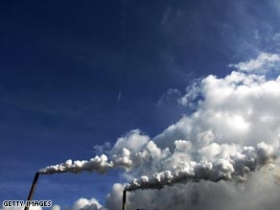 Powered only by natural sunlight, an array of nanotubes is able to convert a mixture of carbon dioxide and water vapour into natural gas at unprecedented rates.
Such devices offer a new way to take carbon dioxide from the atmosphere and convert it into fuel or other chemicals to cut the effect of fossil fuel emissions onglobal climate, says Craig Grimes, from Pennsylvania State University, whose team came up with the device.
Although other research groups have developed methods for converting carbon dioxide into organic compounds like methane, often using titanium-dioxide nanoparticles as catalysts, they have needed ultraviolet light to power the reactions.
The researchers' breakthrough has been to develop a method that works with the wider range of visible frequencies within sunlight.
Article Continues:Â http://www.newscientist.com/article/dn16621-sunpowered-device-converts-co2-into-fuel.html?DCMP=OTC-rss&nsref=climate-change