Apple, Al Gore and Climate Change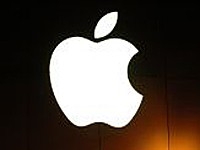 Apple Inc. had its shareholder meeting Wednesday and the media focused on the absence of its charismatic leader Steve Jobs. But there's an even more famous guy associated with Apple. Al Gore is one of my heroes. As a journalist, I covered him as a Senator 20 years ago in Washington. He was light years ahead of his colleagues on so many environmental issues -- and still is. But I'm scratching my head to understand what is going on with Gore and Apple, where he serves on the board. 

Gore could be using his influence to transform Apple into both an environmental leader and an aggressively public proponent of the carbon reduction he so passionately advocates. But it's not happening. Apple has done some good things. It has a good record on product power management. More recently it has improved on electronics recycling after being prodded by groups like As You Sow, but as far as we know it is not a leader on climate issues. It has not been proactive in releasing information and has been cagey about what it has released, which seems unacceptable, especially with Gore on the board. 


The level of basic disclosure by Apple is poor. Of the big four IT companies -- Apple, Dell, HP, IBM -- Apple has disclosed the least information and is the only one that has not made a major commitment to carbon footprint reduction. The Carbon Disclosure Project (CDP) survey is the most widely recognized instrument for companies to discuss how they are measuring and reducing their carbon footprint. Apple barely participated in the latest survey answering only a couple out of nearly 100 questions. CDP gave Apple a score of 7 on its disclosure vs. 91 for Dell and 88 for HP.

CDP represents nearly 400 institutional investors with $57 trillion under management who want to know how companies are planning for a carbon constrained future. Investors like Generation Investment Management, whose mission is to mainstream sustainability in the capital markets. Generation is a CDP signatory and yes, Gore is also chairman of that firm.

A recent report by RiskMetrics and CERES focusing on corporate governance and climate change policies scored IBM at 79. Dell 77, and Apple 27. One of the key issues the survey tracked was board oversight of climate change. It asked for evidence of explicit oversight responsibility for environmental affairs or climate change. Apple got a score of zero in that area. Think about that -- a zero with Al Gore on the board. The company is either doing little or hurting itself by not responding adequately about what it is doing.
Article Continues: http://www.greenbiz.com/blog/2009/02/27/apple-al-gore-and-climate-change