Emergency Climate Science Summit Convenes in Copenhagen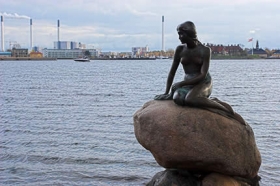 Politicians aren't listening, so climate scientists have convened an emergency meeting in Copenhagen over the next three days to collate the latest scientific findings so they can exert pressure on the negotiating teams that will meet in Copenhagen next December. The International Scientific Congress on Climate Change will feature keynotes by leading advocates for dramatic global warming policies, as well as a who's who of climate scientists.
Several well-known universities are organizing the ISCCC to address outstanding issues leading up to the UN-sponsored climate summit, including the likely costs of inaction, and the threat to global security and world poverty posed by dramatic climate change.
Article Continues: http://www.triplepundit.com/pages/emergency-climate-science-summit-convene.php