Groups File Suit to Block State Air Pollution Permit for Unneeded South Carolina Coal Plant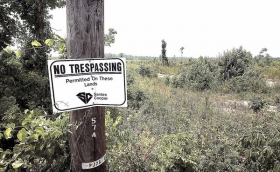 COLUMBIA, SC—South Carolina's environmental agency illegally permitted an unneeded coal-fired power plant on the Great Pee Dee River that would emit 31 times more toxic mercury than the legal limit and millions of tons of costly carbon pollution, according to a lawsuit filed today by the Southern Environmental Law Center on behalf of several advocacy groups.
"This plant would add mercury pollution to an already contaminated region of the Pee Dee, but DHEC waived the maximum mercury controls required by law," said Blan Holman, senior attorney, Southern Environmental Law Center. "The tragedy of DHEC's decision is that we have far cheaper and cleaner options than a $2.5 billion coal plant, and those options would generate thousands more jobs than this dinosaur ever would."
In March, the S.C. Board of Health and Environmental Control approved an air pollution permit for the Florence County coal plant proposed by state-owned electric utility Santee Cooper. Under the permit, the plant, which would be located on property adjacent to the Great Pee Dee River, would emit over ten million tons of carbon dioxide and thousands of tons of toxic and particle pollution every year throughout its projected 50-year lifespan. By authorizing such large amounts of pollution, DHEC's permit violates federal Clean Air Act requirements, according to the lawsuit.
Mercury is a potent toxin that can cause permanent brain and nervous system damage. Because it disrupts brain development, fetuses and small children are most vulnerable to mercury's harmful effects. Already, the Great Pee Dee River and the nearby Lynches River both have posted limits on fish consumption due to mercury contamination. According to EPA, coal-fired power plants are the single largest source of mercury in the United States. Recent EPA-backed studies show most mercury contamination comes from these local and regional sources.