ENN Interviews President/CEO of New York's Go Green Expo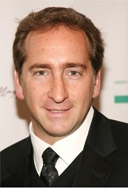 Go Green Expo, the largest environmentally-focused business and consumer show in New York's history, is returning to New York City for the second year April 17-19, 2009 at the New York Hilton in Midtown Manhattan. ENN spoke with Bradford Rand, CEO and Founder of Go Green Expo to learn more about this exciting event.
Mr. Rand's mission with Go Green expo has been to educate and inspire. "We want to make people aware of all the eco-friendly products out there," he said. "We want to show people how easy it is to go green – or greener. In almost every aspect of our lives there is a more environmentally friendly choice – from computers to cars to food."
The Go Green Expo will showcase hundreds of eco-exhibitors from a variety of interest areas including: Home Building and Energy Conservation; Health, Beauty and Fashion; Travel and Transportation; Business and Electronics, and a Kids Zone, giving New Yorkers of all ages a chance to see, learn and interact with the latest in energy-efficient and environmentally-friendly products and services, as well as participate in seminars with leaders in the green industry, local politicians and community organizations. The full lineup of speakers and exhibits can be found on the Go Green Expo website (www.gogreenexpo.com).
Corporate buyers and trade professionals are invited with complimentary admission on Friday for the expo's business-to-business day, encouraging organizations to embrace the large-scale use of earth-friendly products, services and ideas. Go Green Expo will open its doors to the public on Saturday and Sunday.
Organizing the Go Green Expo has proved to be a learning experience even for Mr. Rand himself. "I learn every day through organizing these shows! There are some really amazing products out there," he said, and highlighted some examples such as tote bags made from retired sailcloth, clothing made from plastic bottles, and shavers by Solarific, which operate by storing up energy from a hand crank, and require no battery. Mr. Rand was especially excited about Honda's unveiling the Insight, its all-new advanced hybrid vehicle, and Food Network's Good Food Garden, which teaches kids how to grow food themselves, even in an urban environment.
The Go Green Expo tour practices what it preaches. The shows use environmentally-friendly products such as biodegradable tabletop coverings and banners, recycled lanyards, paperless ticketing, booth signs made from recycled material and printed products featuring soy and water based inks. "We are trying to re-use everything and create as light a footprint as possible," Mr. Rand said. Additionally, Go Green Expo has enlisted Brighter Planet to calculate the event's electricity usage, on-site fuel use, staff and attendee travel, and waste disposal and then offset their carbon emissions. The result is series of carbon-neutral expos.
Mr. Rand understand that while concern for the environment is on the rise, the current economic climate has made it more challenging for people to go green. "In some ways, this is the best of times for environmental businesses," said Rand. We are realizing we are in the eleventh hour. If we don't act now, it's going to be very ugly for us in 5 to 10 years, not 25 or more. Eco-consciousness is stronger than ever before. I think this is because we are actually seeing the impacts, such as disappearing ice caps and loss of wildlife."  However, he laments, the economy makes this one of the worst times for environmental businesses, as funding sources and buying power are at an all time low. "It's a real global challenge. When we are finally starting to realize what we need to do to improve the environment and change our lifestyles, we have no money to buy new products, even if they would be better in the long run. People are holding on to their old cars, old appliances," he explained.
Nevertheless, his outlook for the future is hopeful. "When the economy turns around, the environment will be in every thought, in every purchase."