DOE Announces $3.3B in Grants for Smart-Grid Initiatives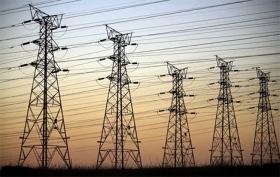 Amidst a backdrop of increasing renewable electricity demand from consumers and questions about the ability of electrical grids to handle the extra power sources, the U.S. Department of Energy (DOE) plans to distribute more than $3.3 billion in smart-grid technology development grants and an additional $615 million for smart grid storage, monitoring and technology viability, as part of the American Recovery and Reinvestment Act.
Vice President Joe Biden, with Commerce Secretary Gary Locke, announced the DOE plans on a recent visit to Jefferson City, Mo. The DOE says the grants will help develop a smart and secure electrical grid, which will create new jobs and help deliver reliable power more effectively with less impact on the environment.
The DOE Smart Grid Investment Grant Program will provide grants ranging from $500,000 to $20 million for smart-grid technology deployments, and grants of $100,000 to $5 million for the deployment of grid monitoring devices. This program provides matching grants of up to 50 percent for investments planned by electric utilities and other entities to deploy smart-grid technologies.