New EPA Web Portal Features Green Resources for Retailers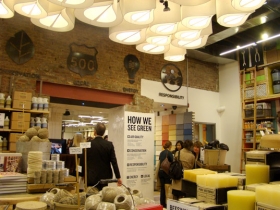 In collaboration with the Retail Industry Leaders Association, the Environmental Protection Agency has launched a web portal for retailers that offers information and resources about environmental compliance, pollution prevention and other green issues specific to the industry.
More than a year in the making, the Retail Industry Web Portal at www.epa.gov/retailindustry includes resources that address compliance and sustainability issues in several categories:
* New Buildings and Infrastructure
* Facilities Management
* Transportation Logistics and Supply Chain
* Merchandising: Products and Packaging
* Customer Programs and Services
* Reporting
The front page of the portal features a section that flags enforcement alerts. It also provides a menu of links that direct the user to EPA programs, such as the Electronic Product Environmental Assessment Tool (EPEAT), GreenChill, WaterSense and 15 others.