Starbucks Coffee: Green or Greenwashed?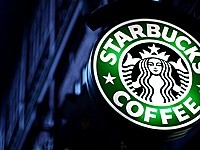 Starbucks is given credit by many for revolutionizing the American coffee drinking experience. The company, however, is both praised and criticized by environmentalists. Is Starbucks a leader of sustainability or a greenwasher?
The coffee industry itself is inherently unsustainable. Coffee is cultivated in more than 60 tropical countries across tens of millions of acres of land. Tropical soils unfortunately are vulnerable to erosion and loss of topsoil, particularly when the native vegetation is removed. Coffee also has relatively high water footprint -- to produce one cup of coffee requires 140 liters of water.
Historically, much coffee was shade grown under a variety of native trees on small farms. A surge in coffee demand a decade ago significantly increased global production, thus boosting the prevalence of monoculture farming. The land is often cleared of native vegetation and pesticide use became more common.
Not all coffee beans are created equal through the eyes of sustainability. Organic shade grown coffee on smaller farms is ideal. The reality is that working conditions, pesticide use and many other factors vary greatly in this industry.