U.S. climate fix to cost consumers $175 a year-CBO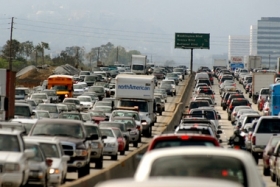 Climate change legislation pending in Congress would cost U.S. households only about $175 annually in higher energy and consumer prices, far less than the $3,100 "burden" opponents have claimed would result, according to a Congressional Budget Office estimate.
"The net annual economy-wide cost of the cap and trade program in 2020 would be $22 billion, or about $175 per household," the CBO, which gives Congress nonpartisan advice about the impact of legislation under consideration, said in an analysis delivered to Congress late on Friday.
The House Energy and Commerce Committee last month approved a lengthy bill that aims to lower industry emissions of carbon dioxide and other greenhouse gases associated with global warming. It would do so largely through the cap and trade program, which would lower carbon pollution 17 percent by 2020 and 83 percent by 2050, from 2005 levels.
During a long transition period, the government would give away most of the required pollution permits. Companies that emit less than their permits allowed could sell, or trade, some of their permits to others struggling to meet environmental requirements.