New Measures to Aid Solar on Public Lands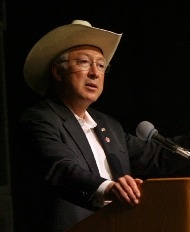 Interior Secretary Ken Salazar announced measures on Monday to hasten the development of solar energy on Western public lands.
Mr. Salazar, appearing in Las Vegas with Harry Reid, the Senate Majority Leader, said that 670,000 acres of lands managed by the Bureau of Land Management (an agency within the Department of the Interior) would be studied to determine whether they could support large solar power arrays.
Twenty-four tracts of land in six states — Nevada, Arizona, California, Colorado, New Mexico and Utah — are under review. Maps of the land will be published shortly in the Federal Register.