Climate body to try to bridge differences before G8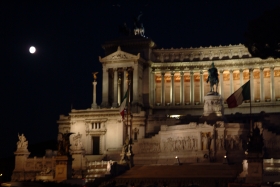 Officials from a 17-member body which account for the lions share of the world's carbon emissions will hold urgent talks next Tuesday to iron out differences on the eve of a July 8-10 summit of the G8.
Group of Eight diplomats and climate change officials told Reuters the meeting of the Major Economies Forum (MEF) was called to narrow the gap between rich countries and developing nations such as India over long-term targets on global warming and emissions.
Leaders of MEF nations, which account for 80 percent of global emissions, are due to meet on July 9 on the sidelines of the G8 summit in the central Italian city of L'Aquila.
There are hopes that they could take a decisive step forward in talks for a U.N. climate change pact due to be signed in December.
But officials said persistent differences, particularly over the size of reductions in carbon emissions and the base year for comparisons, could scupper efforts to agree a joint declaration and result instead in a chairman's summary of countries' views.
"If there is no agreement...then what we will have in the end is a chairman's summary. The meeting (on Tuesday) has been called to see if there can be an agreement of some sort," said a senior Indian official involved in the negotiations.
Article continues: http://www.reuters.com/article/environmentNews/idUSTRE5623VZ20090703?feedType=RSS&feedName=environmentNews