Let clean economy begin, global companies urge government leaders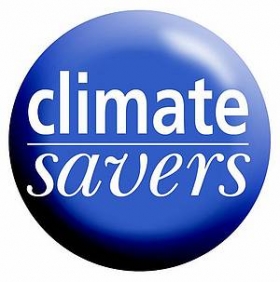 Gland, Switzerland - Some of the world's highest-profile companies today called on G8 leaders meeting in Italy to agree on a global climate deal by the end of 2009 and to set ambitious targets to cut carbon emissions.
Nineteen leading companies – including Johnson & Johnson, Nike, Lafarge, Tetra Pak, Nokia, HP, and The Coca-Cola Company – have partnered with leading global environment organization WWF in a campaign encouraging governments and policy-makers to "Let The Clean Economy Begin."
"Traditionally, governments give businesses environmental targets," said Oliver Rapf, Head, WWF Climate Business engagement. "This time, many of the world's leading companies are already ahead on the issue, and are urging governments to deliver a strong framework to reduce CO2 emissions globally."
The campaign, which will run across a variety of media, aims to persuade decision-makers at the UN Climate Summit in Copenhagen in December to deliver an ambitious, fair and effective agreement to cut global greenhouse gas emissions. This week's G8 Summit is a vital step along that path.