Bacteria Desalinate Water, Generate Power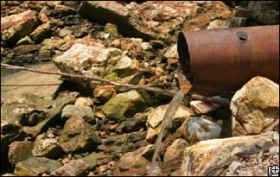 Bacteria can be used to turn dirty salt water into electricity and drinkable water, according to new research from scientists at Penn State University and Tsinghua University.
The research presents a new spin on microbial fuel cells, which have been used in the past to produce electricity or store it as hydrogen or methane gas.
"The idea of a microbial fuel cell is based on taking organic waste and turning it into a source of energy," said Bruce Logan, a scientist at Penn State and co-author of a paper in the journal Environmental Science and Technology.