Europe's air quality improving, data shows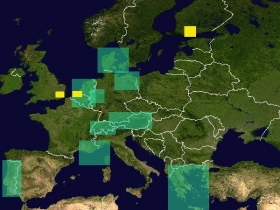 Although levels of major air pollutants continued to decline in the EU in 2007, the residential and road transport sectors are becoming increasingly significant sources of pollution, the European Environment Agency (EEA) said on Friday (21 August).
The findings were presented in an EU-wide emission inventory report that aggregates data on levels of air pollutants in the 27 member states from 1990 to 2007. The report found that the biggest reductions were recorded for sulphur oxides (SOx), acidifying pollutants whose levels were down 72% from 1990. The three main pollutants which cause ground-level ozone to form in the atmosphere – nitrogen oxides (NOx), non-methane volatile organic compounds (NMVOCs) and carbon monoxide (CO) – were also down.
Emissions of primary particulate matter (PM10 and PM2.5), which causes health problems like asthma and lung cancer, were also down by around 12% compared to 2000, when levels of these pollutants were first reported by EU member states.