New permit for coal-fired power plant pleases both sides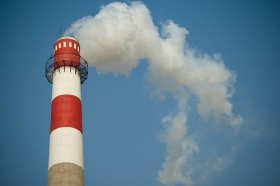 Both sides in a dispute over a coal-fired power plant in far Southwest Virginia said they were happy after the state issued a new permit for the plant yesterday.
...
The new permit includes a 4.45-pound-per-year mercury limit that was in the previous permit. But the new permit removes a provision that allowed that limit to be loosened if the plant had trouble meeting it.
...
The new permit, Jaffe said, includes "the most stringent mercury limit for a coal-fired power plant in the nation, bar none."
The 585-megawatt plant in Wise County, owned by Dominion Virginia Power, is under construction and scheduled to begin operating in mid-2012.