Salazar says U.S. climate bill high on agenda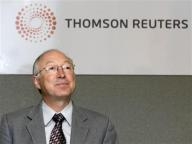 WASHINGTON (Reuters) - Despite Washington's nearly single-minded focus on healthcare reform, the Obama administration still expects the U.S. Senate to pass climate change legislation, Interior Secretary Ken Salazar said on Tuesday.
"Right now we are focused on this crusade for healthcare reform for the country and that's where our time and energy will go for the days ahead," Salazar said during an interview at the Reuters Global Climate and Alternative Energy Summit.
Even so, he added, "We want both (healthcare and climate bills). The president has been very clear that these are two big issues for the United States and for our time."