Doctors warn on climate failure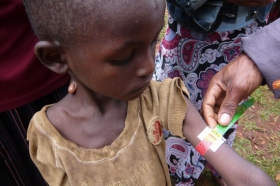 Writing in The Lancet and the British Medical Journal, they urge doctors to "take a lead" on the climate issue.
In a separate editorial, the journals say that people in poor tropical nations will suffer the worst impacts.
They argue that curbing climate change would have other benefits such as more healthy diets and cleaner air.
December's UN summit, to be held in Copenhagen, is due to agree a new global climate treaty to supplant the Kyoto Protocol.
But preparatory talks have been plagued by lack of agreement on how much to cut greenhouse gas emissions and how to finance climate protection for the poorest countries.