Green Economy Coalition urges G20 to match rhetoric with action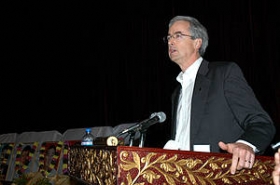 Gland, Switzerland: An environmental coalition made up of research organizations, private businesses, trade unions, and environmental organizations is calling on G20 nations to accelerate the transition to a green economy and to ensure a visionary global climate deal.
In open letter published today, The Green Economy Coalition, hosted by the International Institute for Environment and Development, warns that G20 nations are failing to match their rhetoric with action, are delaying the transition to sustainable development and are promoting climate change through their subsidies for fossil fuel production and consumption.
It calls on G20 nations to honor aid commitments and provide new funds to enable developing nations to shift to sustainable development pathways.