New Generation Energy Offers Micro-Loans For Energy Projects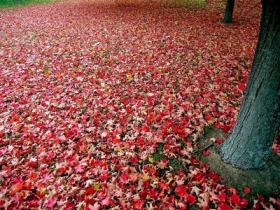 Boston-based non-profit New Generation Energy has launched a program to provide small businesses and community based organizations with loans of $5,000 to $100,000 for renewable energy and energy efficiency upgrades.
The program adds to a small but growing pool of money available for businesses, individuals and local governments looking eager to upgrade their energy infrastructure, but unable to gain the necessary credit in today's tough economic climate.
Restaurants and Solar Panels
New Generation Energy's Community Lending Program is available to entities in the six New England states. Loans focus on two areas: solar PV and thermal systems, and food service efficiency.
Food service (restaurants, cafeterias, etc.) is one of the most inefficient industries in the country. Experts estimate the industry wastes 80% of the $10 billion it spends annually on energy, primarily through the use of inefficient restaurant equipment.
(As a resident of Los Angeles, raised in Boston, I find it hard to believe New Englanders would even bother with solar power, but New Generation apparently has already financed at least one solar PV project, for the Boston Green Building, which bills itself the "premier green building contractor in the [Boston] area.")
A Different Lending Standard
New Generation Energy argues that traditional benchmarks by which banks judge whether a project is worthy of financing fail to take into account the full benefit of the project, from an energy standpoint, and the impact it has on the community. From a press release:
"Many commercial banks, even those that provide support for emerging businesses, do not measure the full benefits of clean energy technologies such as solar, wind, biomass, and the latest efficiency techniques. NGE's Community Lending Program uses a unique 21 point funding qualification process that measures both traditional financial factors, and non-traditional factors such as green-house gas reduction and community empowerment considerations. For example, projects that have high visibility, enhance the mission of the hosting organization, or are coupled with education programs, score higher in NGE's Community Lending Program system."
The non-profit gets most of its funding from Renewable Energy Investment Notes, CD-like investments that "allow socially conscious investors to directly support the creation of community-based renewable energy projects in the areas of solar, wind, efficiency, and biomass." The rest of its funding comes from donations, corporate partnerships and grants.
For more from this affiliate, visit:  http://www.triplepundit.com