China's Largest Lead Smelter Admits to Poisoning Children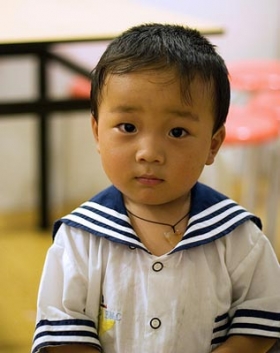 BEIJING - China's largest lead smelting firm has acknowledged partial responsibility after nearly 1,000 children living near some of China's biggest lead plants showed excessive levels of lead in their blood, the Xinhua news agency said on Tuesday.
Some plants and production lines in Jiyuan, Henan Province, have been suspended since the poisoning of children living near smelters in other provinces became public in late August, triggering protests by parents in several regions. The area is home to China's biggest cluster of lead smelters.
"We do bear responsibility for the pollution," Xinhua quoted Yang Anguo, board chairman of Yuguang Gold and Lead as saying. "Some pollution has accumulated over the past 20 years or more and the plant is too near homes."
Blood tests showed 968 children -- out of 2,743 tested -- under 14 living near three major smelters had high levels of lead in their blood, Xinhua said, citing Wei Zongchang, director of the Jiyuan health bureau.
Article continues: http://www.reuters.com/article/environmentNews/idUSTRE59C1Q220091013?feedType=RSS&feedName=environmentNews