Space Agencies and Google Join Forces to Track Deforestation via Satellites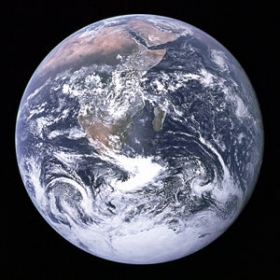 Space agencies around the world are teaming up with Google Inc. and the conservation organization Group on Earth Observations (GEO) to annually monitor deforestation rates using satellite imagery. This data can be used to evaluate forest carbon stocks across the globe.
The GEO is a global partnership of 80 governments and more than 50 organizations. Internet powerhouse Google currently collects satellite images for use in its Google Earth application, and will contribute with a related project. Among the space agencies working on the program are NASA, the ESA, and the national space agencies of Japan, Germany, Italy, India, and Brazil.
Pilot projects are being launched in Australia, Brazil, Cameroon, Guyana, Indonesia, Mexico, and Tanzania to inventory forests and track rates of deforestation. The pilot phase aims to show that global monitoring can respect national conditions while providing consistent and credible outcomes.
According to the GEO, annual monitoring will help identify changes in areas of forest more accurately than ever before, making it possible to ensure that data on carbon content are credible and comparable from one country to another.
The data may be instrumental in helping support programs in which governments, conservation groups, and investors pay to preserve tropical forests. "The only way to measure forests efficiently is from space," said José Achache, director of GEO. "Investors will want some sort of guarantee that...forests will remain there and remain in good condition."
An international mechanism for preserving forests using carbon credits is expected to be approved at the Copenhagen climate conference in December.
To learn more, visit the GEO website: www.earthobservations.org
Information for this article was provided by Group on Earth Observations, Yale Environment 360, Reuters, and Daily Tech.